GROWING
young minds
Classical Educational Services, Inc., established in 2003, exists to support families and organizations intent on giving children an outstanding education, free from the noise and clutter which characterizes much of modern schooling. Principles of rigor, hard work, and the pursuit of exceptional accomplishments, combined with focused and personal attention to each student, help create the environment in which the student is inspired to excel. This allows a student to experience the extraordinary joy of learning and pursuing wisdom. The Classical School, Classical Educational Tours and Classical Consulting Services offer a variety of opportunities for students, families and traditional schools to be served. We know that one size does not fit all.

Steve and Terree began CES, Inc. in 2003. Having spent all of their careers in private education as teachers, therapists and administrators, they saw the value that small group classes could have for students who were being educated primarily at home. The rich interaction between children eager to learn and express themselves is often stifled in a typical classroom setting. Steve and Terree wanted to offer that stimulating option to home educating families who were serious about providing their children with more than just a mediocre education.
The Classical School, begun by Steve as an extension of a private Christian school in Roswell, Georgia, provided the foundation for that endeavor. Given the opportunity to take The Classical School independent, Steve and Terree started Classical Educational Services, Inc. This enables them to put their training and experience to work, in order to aid and enhance the efforts families were making in teaching their children in a home school or hybrid setting.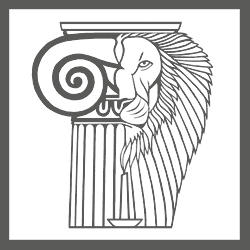 Class Sizes
Classical Grammar:
Averages 10 to 12 students
Classical Preparatory:
Averages 12 to 15 students
Classical Independent Studies:
Averages 10 to 15 students
Hours
Classical Grammar and Preparatory: Classes meet one day per week (each on an individual day) from 9 AM until 2:30 PM
Classical Independent Studies (CIS) meets one day per week in the early evening for three hours. Please contact us for current hours.
Notable Accomplishments
Three National Merit Finalists have attended Classical
One graduate elected student government president of his university
College careers include: film, music, business, engineering, industrial design, international politics, economics, education, logic
Range of scores of those taking part in the Duke TIP SAT program is about 900 to 1300 (out of the old 1600 score scale)
The Classical School has served well over a hundred students over the years.
APPLY TODAY
Let us work with you to inspire your student