THE QUESTION
is classical for you?
The Classical Preparatory School, The Classical School, and the Classical Independent Studies programs are designed for students in grades three through high school who are members of a family which values critical thinking and is cultivating a strong worldview.
A few questions to ask yourself…
Is my child eager to learn?
Does he demonstrate good self-discipline?
Does my child have an excellent work ethic?
Am I, as a parent, engaged in his education?
When a student completes the program he should:
Understand principles of truth and be enthused about learning; think logically and critically about issues and know how to begin to apply these principles to life; be able to effectively communicate the physically and spiritually reality we live in and how it works itself out throughout history.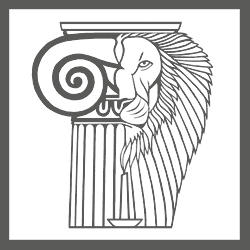 Homeschool Resources
Georgia homeschooling is exploding in exciting ways! Today, you are standing at the gateway to a world of opportunities for you and your children. There is no limit to your choices and friendly homeschoolers are at every bend in the road to help you along your way. At GeorgiaHomeschool.com, there's valuable information that can't be found anywhere else in one place. You'll find information on upcoming events in Georgia, support groups, tutoring, classes, and more. Visit Southeast Homeschool Expo
The Georgia Home Education Association is a network of home education support groups dedicated to observing the Biblical commands for parents to train their children. Visit Georgia Home Education Association
HEIR is a non-partisan, non-sectarian, volunteer-only organization working to ensure that the people of Georgia and their government recognize home study, freely practiced in its diverse forms, as a legitimate choice and value it as a positive force for improving the quality of education. Visit Home Education Information Resource
Classical Homeschooling Magazine analyzes the burgeoning homeschooling renaissance of classical education from A to Z: the great books movement, the liberal arts, the Socratic method, the podia reforms, modern media and homeschooling, poetic knowledge, the legal implications of homeschooling, ancient Greek education, medieval education, reading lists of the classics of Western civilization, restoring education at home, where to begin and many other captivating topics. Visit Classical Homeschooling Magazine
APPLY ONLINE
Let us work with you to inspire your student